Modular cabin to work with laser equipment safely
LC-CABIN is a cabin designed exclusively by LC to form a safe laser working area with our laser welding or cleaning equipment. It is a modular installation and adaptable to the customer's workplace and facilities. It has the necessary safety systems to comply with the regulations and work safely.
Suitable for welding and laser cleaning without endangering people in the environment. It is made of aluminum with rock wool insulation material, a fireproof material necessary for booths of this type.
At LC Lasers we offer a complete solution for each customer to find the option that best suits their needs. LC-CABIN is a certified laser safety cabinet.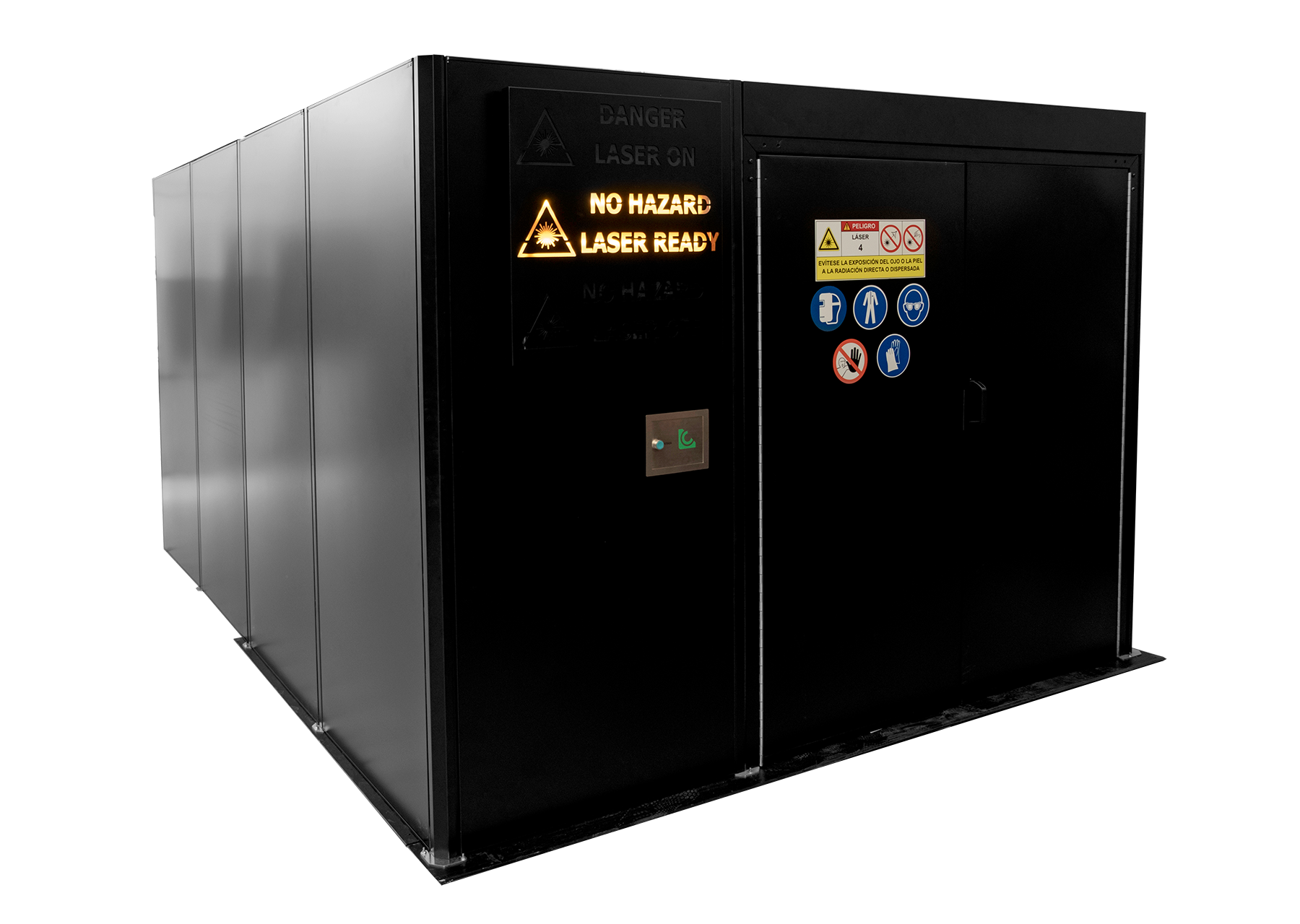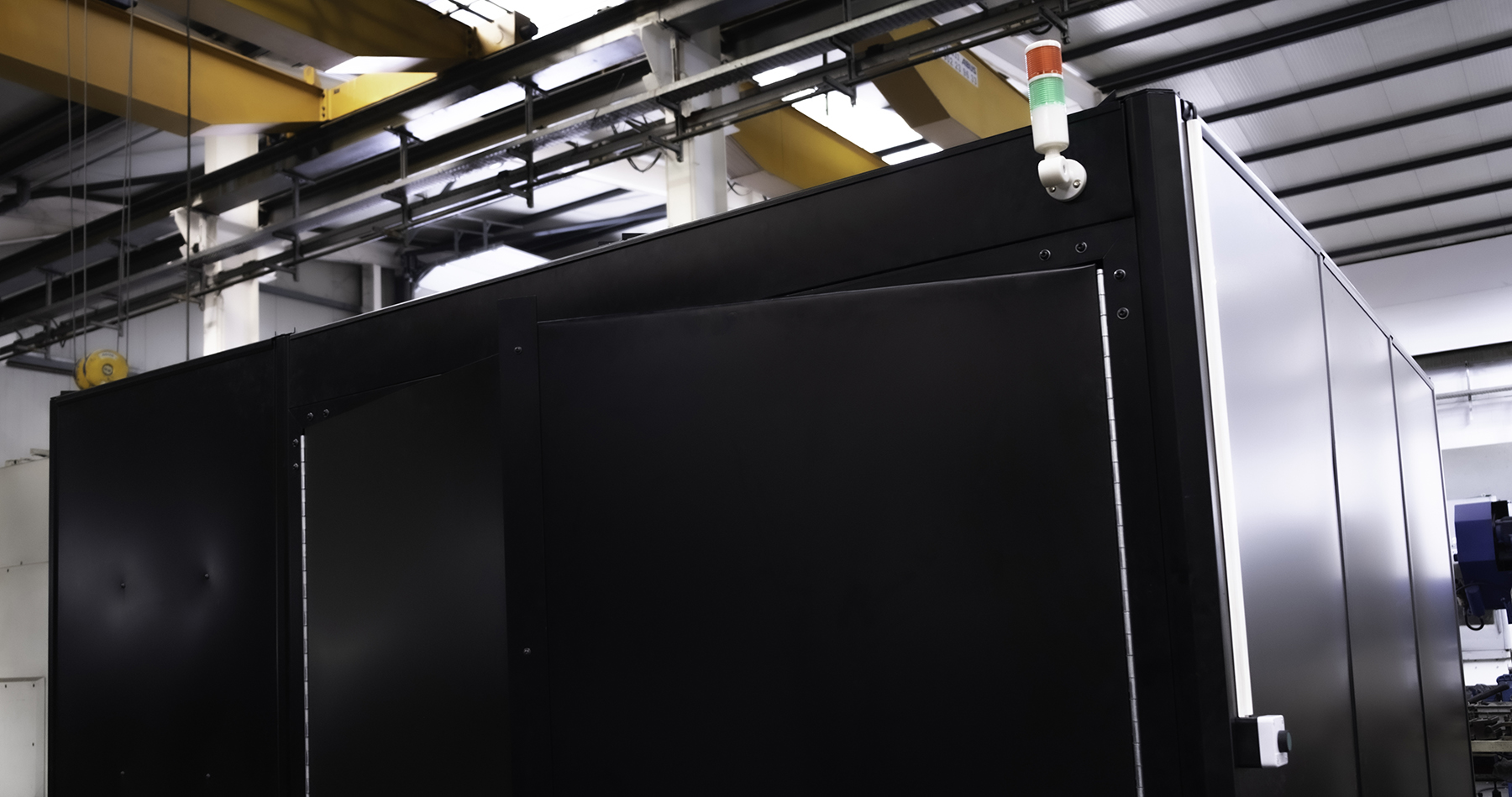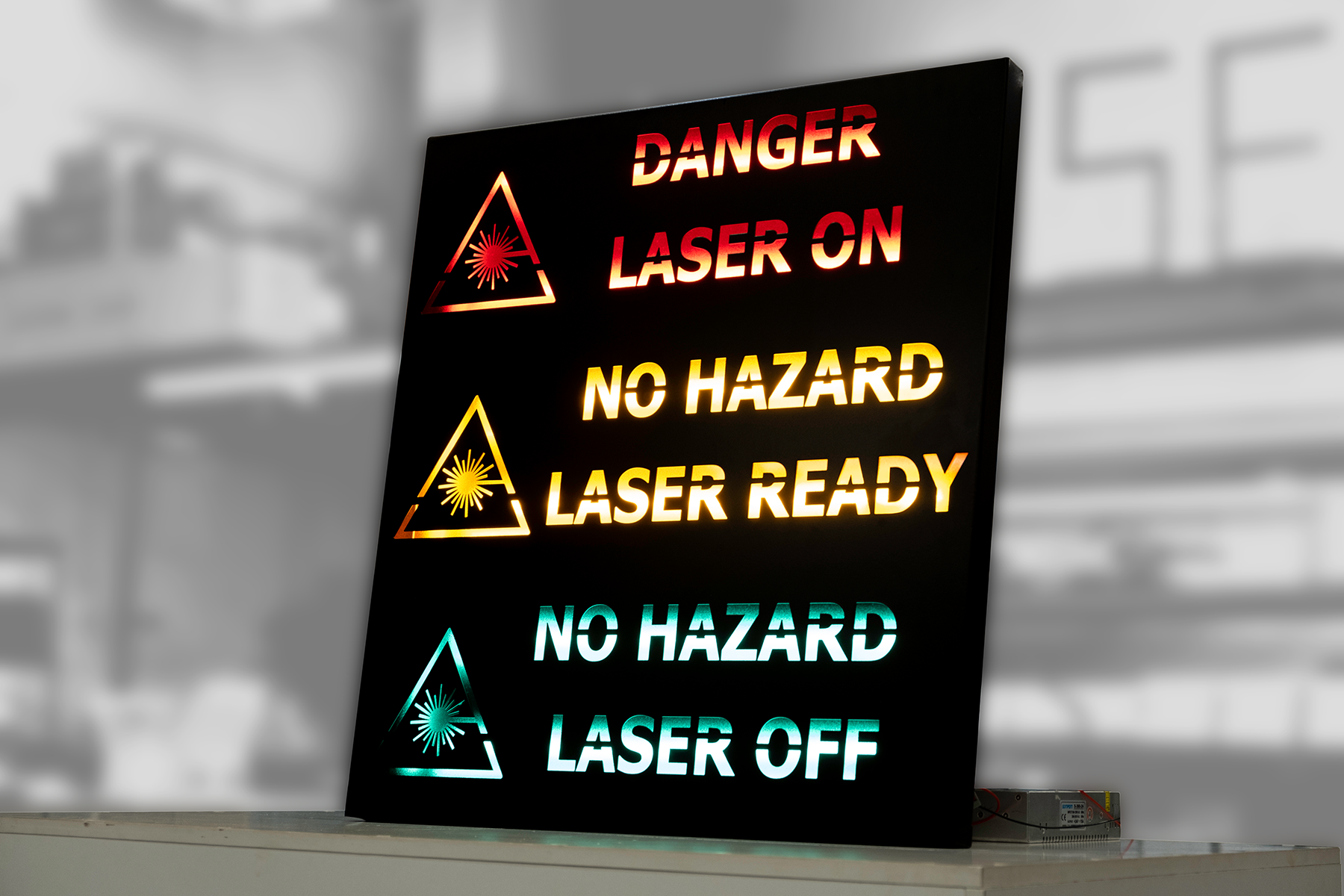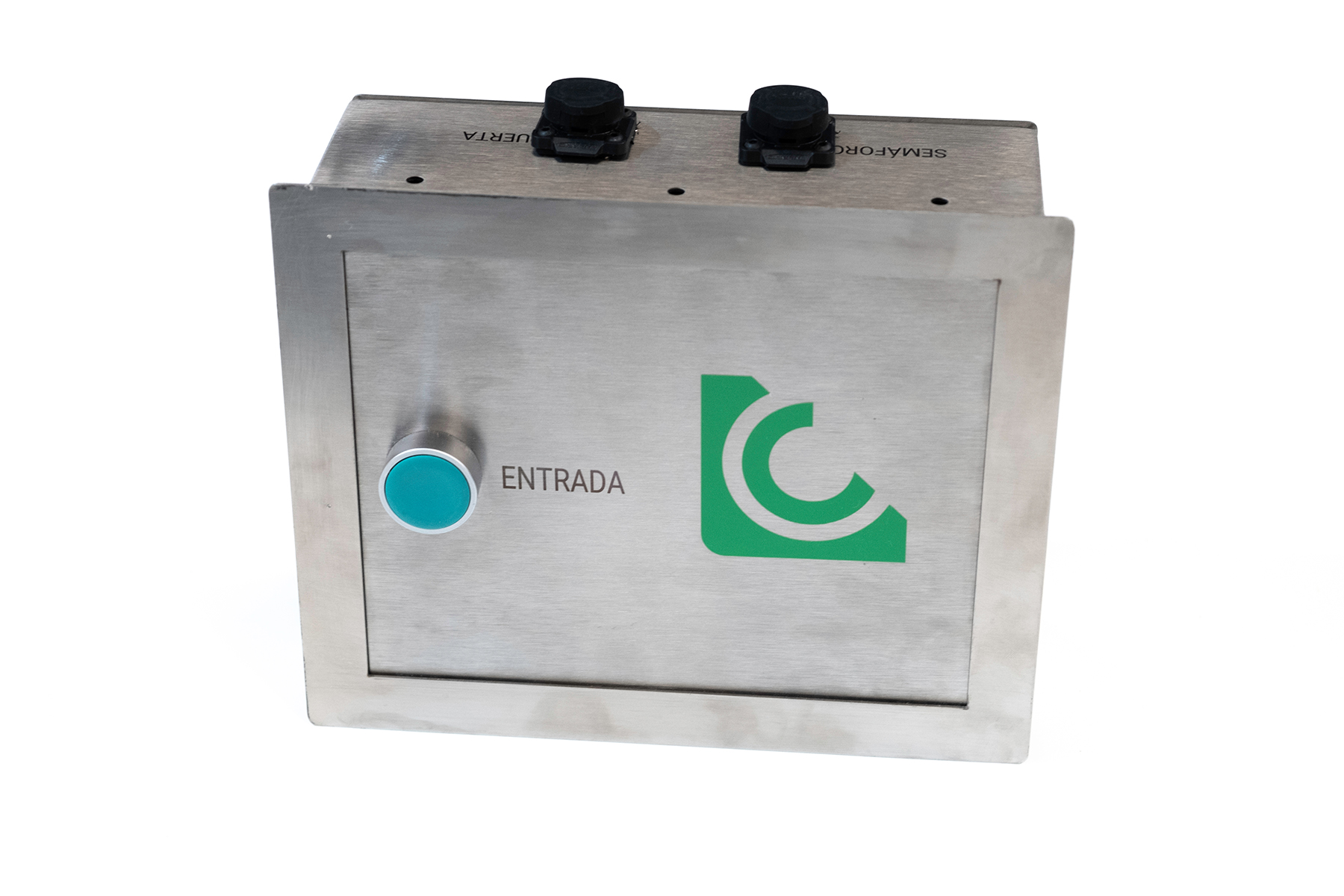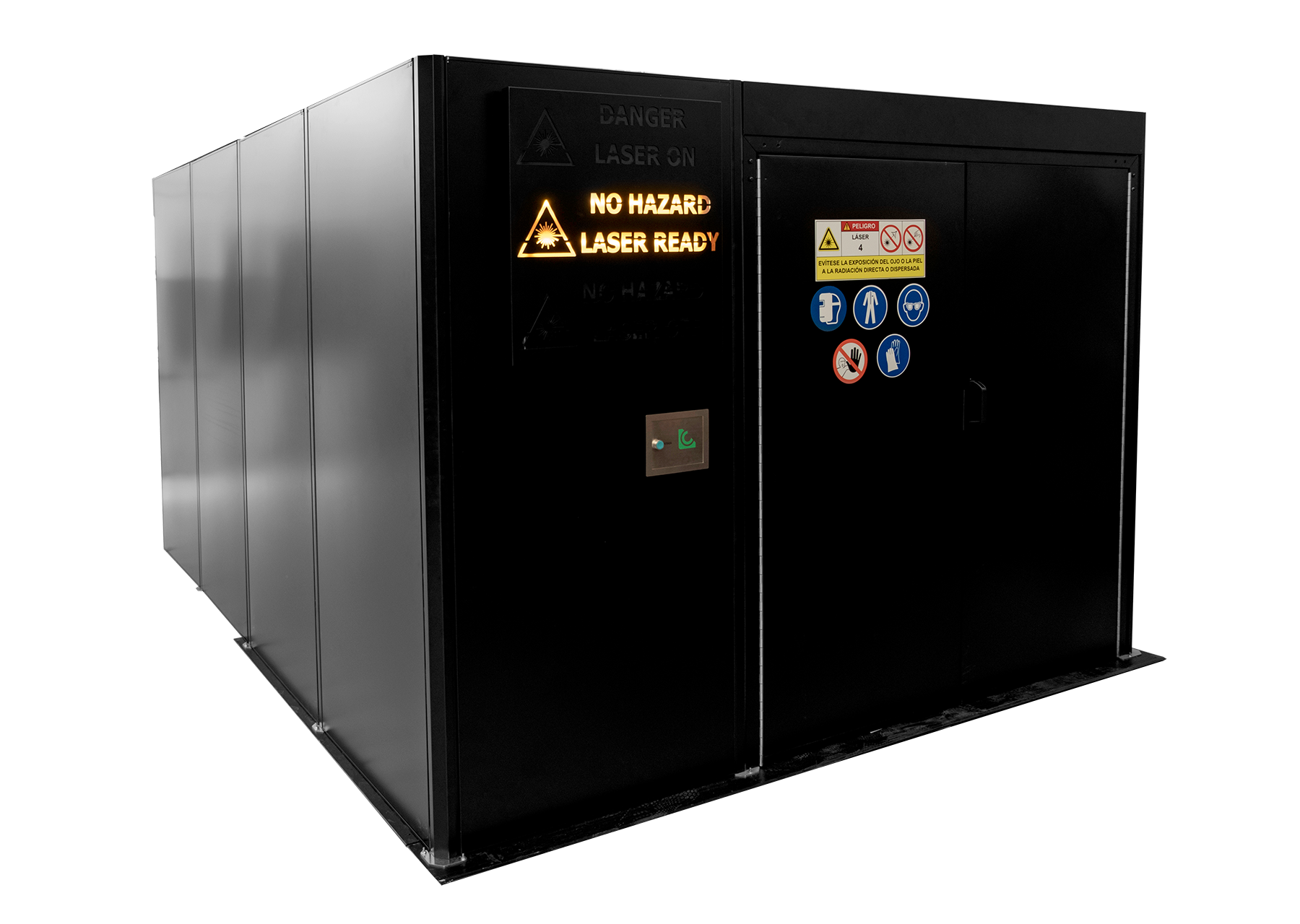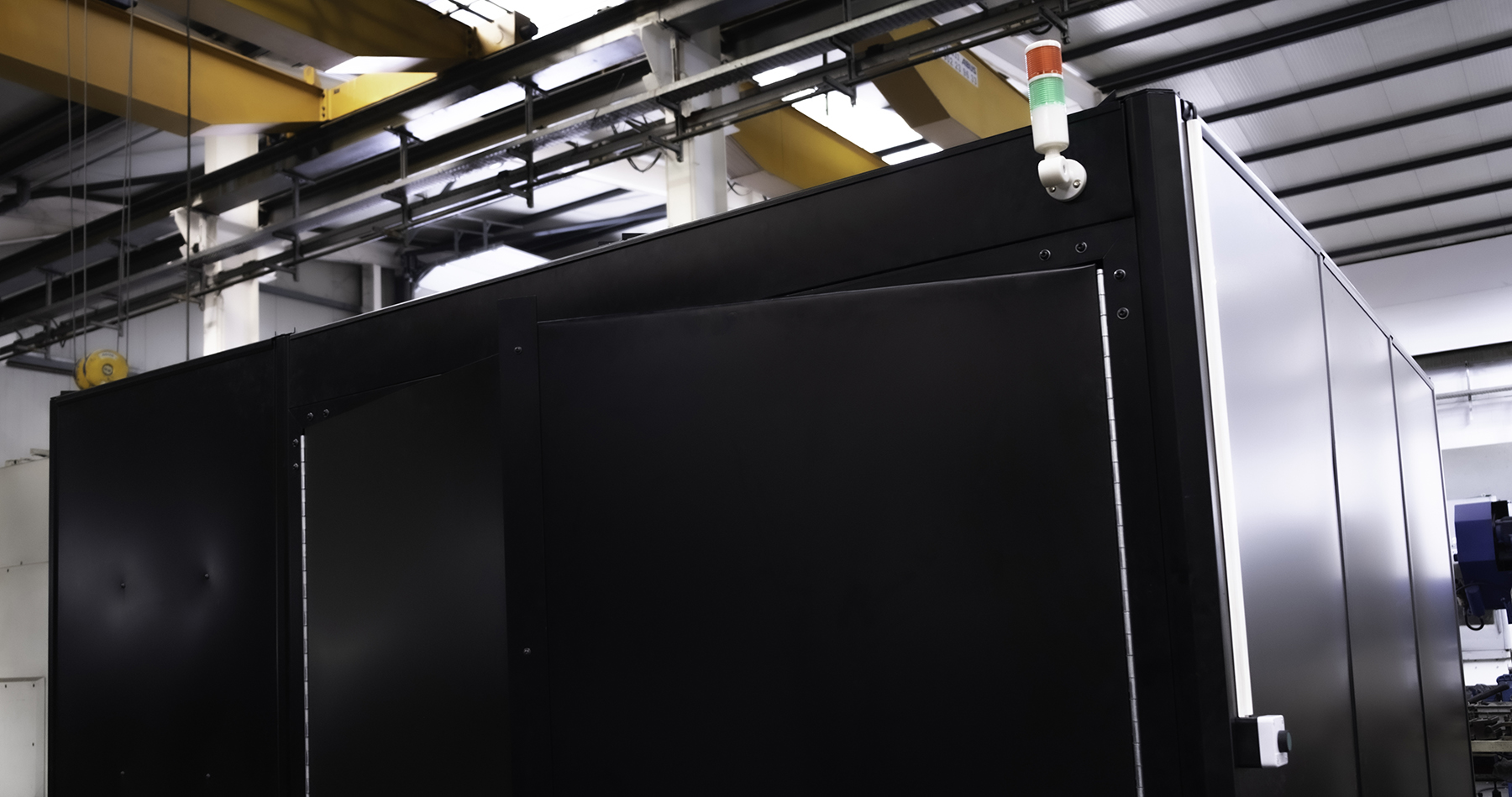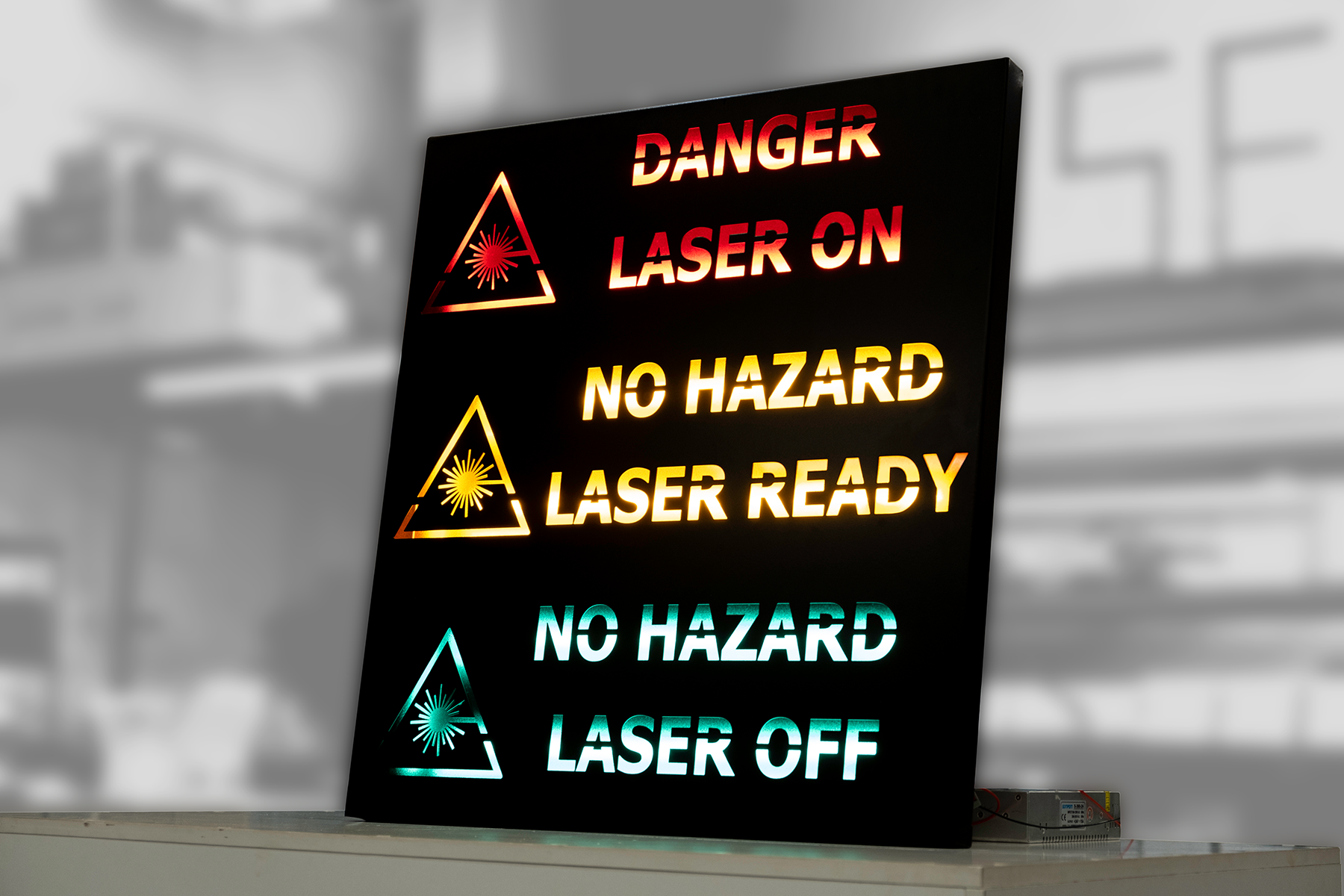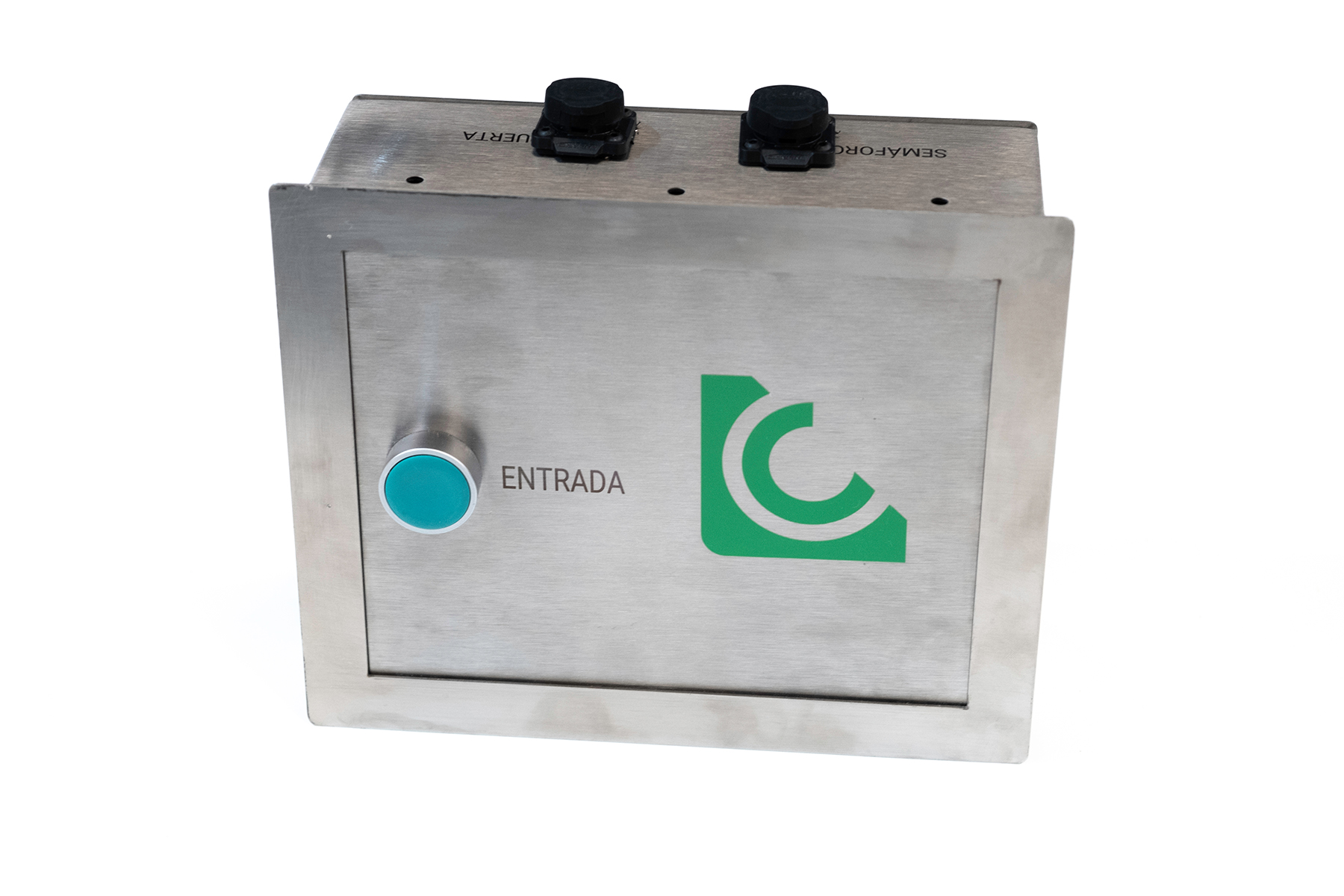 Parts and features of the safety cabin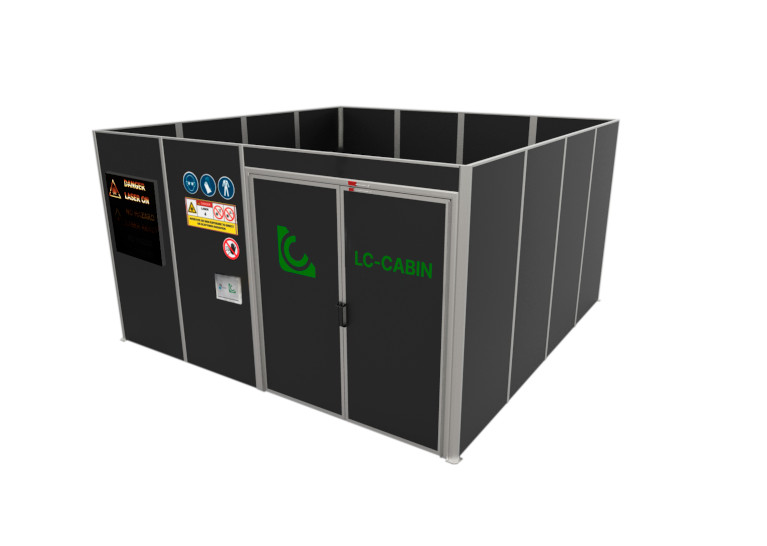 Material of the laser cabin
LC-CABIN is an aluminum booth with rock wool insulation material. This is an insulating and fireproof material that complies with all the necessary certifications for a booth of this type.
Luminous warning
Luminous semaphore to know when working with the laser. Composed of a system of green, yellow and red LED lights, where it will depend on whether the laser is being used or not, to use one color or another.
Safety labels
These are safety labels that are located on the different parts of the laser cabin, which serve to communicate important information about hazards and precautions. Our labels comply with the European Standard EN60825.
Push button
Call button that emits an acoustic and luminous signal, allowing safe access to the cabin.
Doors
Doors with safety sensor for possible accidental opening.
Modular design
LC-CABIN consists of a modular and adaptable design, where the customer can choose how he wants to build his work area following the regulations and getting the space that best fits his company.
Additional options available
With the possibility of choosing additional elements that complement or adapt the solution to each case. We can choose the number of walls required or best suited to the workplace, optional safety elements or between different types and sizes of laser protection windows.
Advantages of safety cabin
LC-CABIN is an easy to connect cabin with LC laser equipment. This model provides the following advantages:
LC-CABIN is designed to ensure the safety of all operators. It allows us to create a safe laser working area quickly and easily.
In LC Lasers we offer a modular and adaptable solution to the work space available to the customer. Choosing the size of the parts, following a series of safety standards, we can get a booth with the right size for the space available in the company.
LC Lasers, with LC-CABIN we give our customers a complete solution complementing the sale of laser machinery and the corresponding PPE. In this way we seek to continue innovating to always ensure the safety of all operators.
LC-CABIN allows an easy installation, according to the work area available to the customer. A self-assembly modular cabin.
LC-CABIN is a model in compliance with the harmonized European standard for laser product safety: UNE EN 60825-1:2015. It rigorously complies with every regulation necessary for its operation.
Available downloads
For more information about laser solutions, download our online catalogues.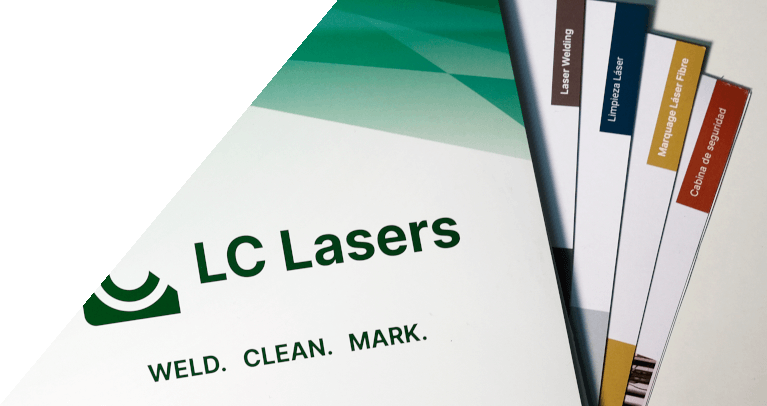 Contact
our sales
team now
We answer you in
less than 24 hours