Compact equipment capable of marking and permanent engraving at high speed.
"LC-FIBER" basic fiber laser marking machines, are compact machines capable of permanent marking and engraving at a higher speed than alternative methods. Our incredible range of high-quality products is DESIGNED and MANUFACTURED EXCLUSIVELY by LC with simple and easy interface to operate systems and do not require an advanced level of expertise.
By means of "laser marking" we achieve different finishes on the materials depending on the procedure and the configuration we carry out. We can make deeper and shallower markings, marks of different shades, among other options. All this without altering the sharpness of the markings.
LC-FIBER is a versatile equipment that have integrated everything necessary to mark and engrave various designs such as: logos, drawings, barcodes, QR codes, data matrix, numbers, inscriptions, among many other options. Due to this versatility, its system is totally useful in sectors such as the industrial, construction, traceability, personalisation, sectors.
The equipment is available in different powers: 20W, 30W and 50W. Depending on the type of brands and materials to work with, one model or another will be more suitable. Finally, an interesting aspect to take into account is that the LC-FIBER is designed for marking and laser engraving, but depending on the material and thickness can even be used to CUT.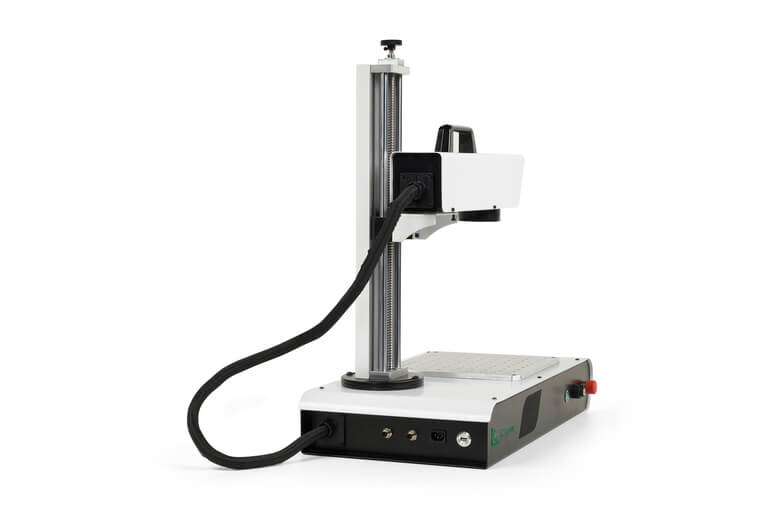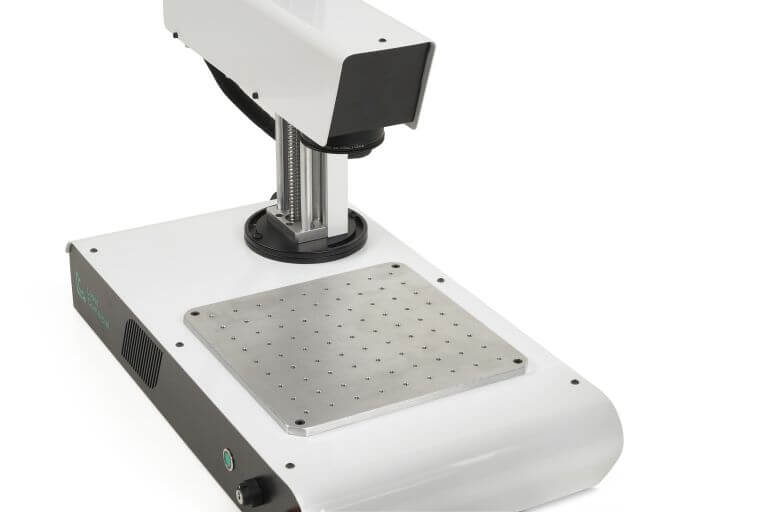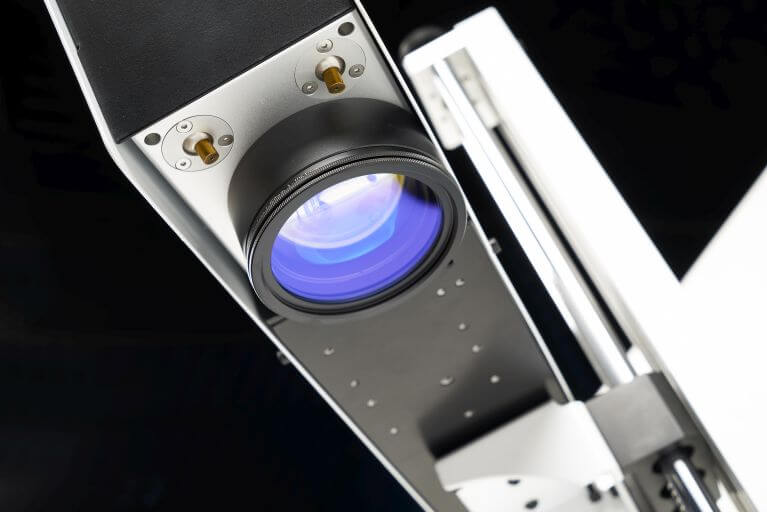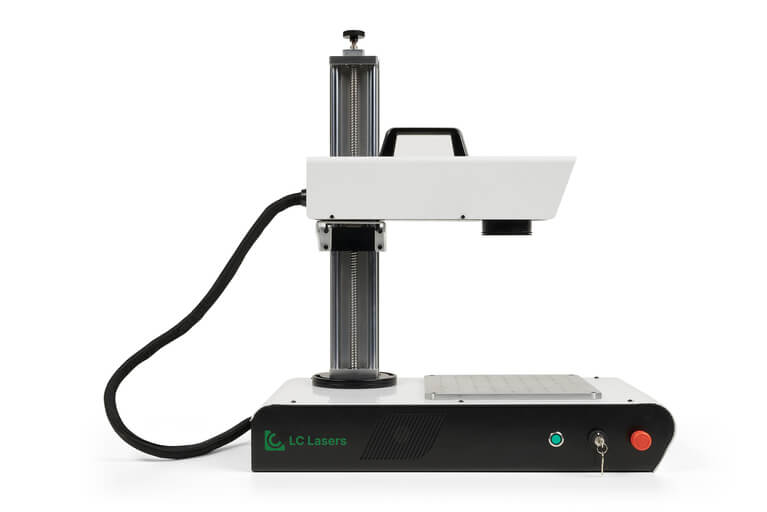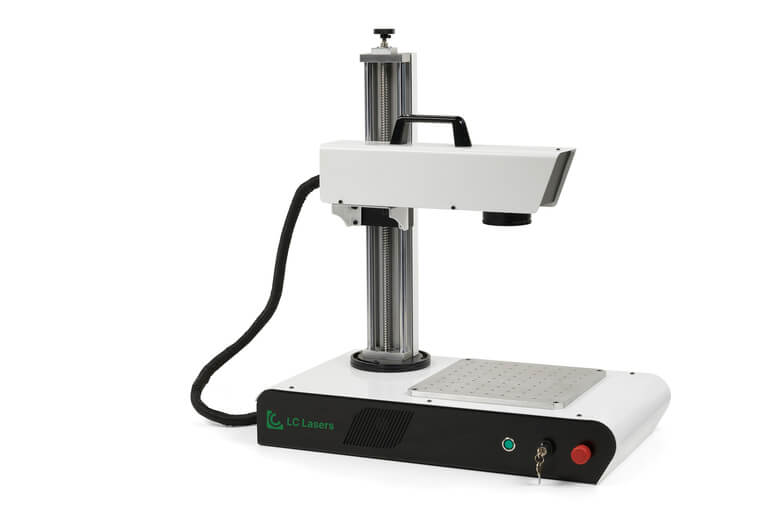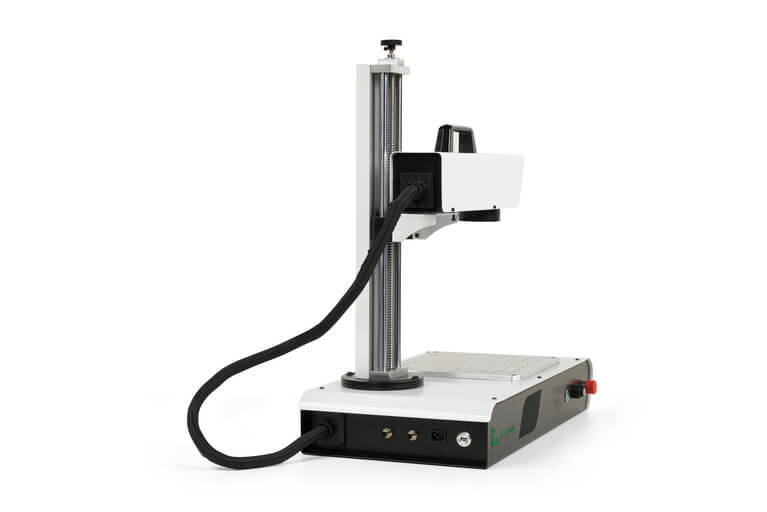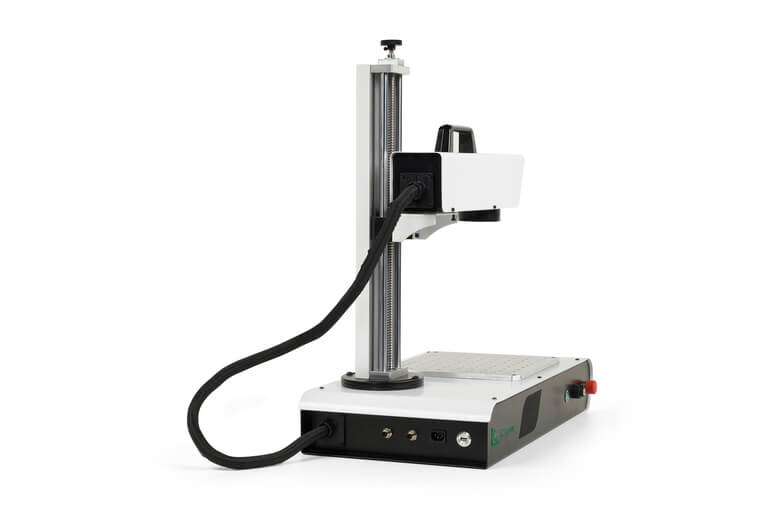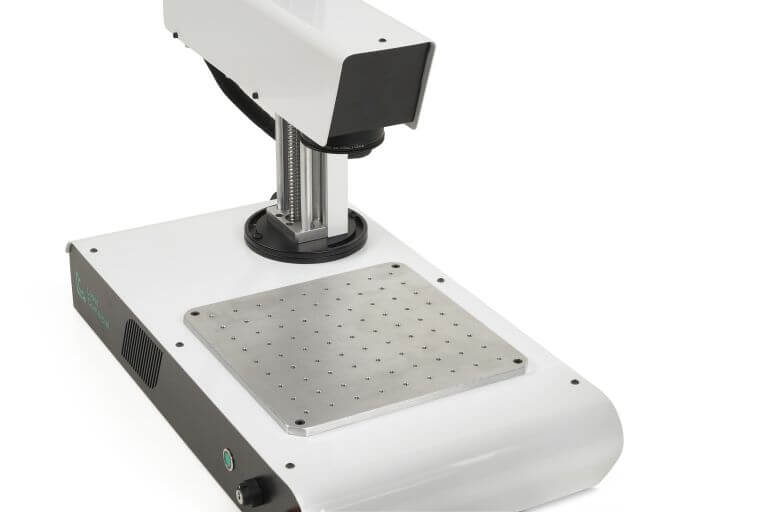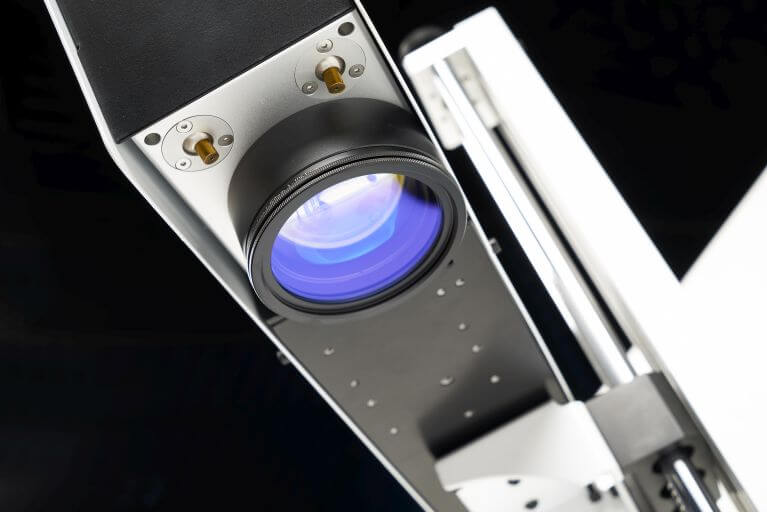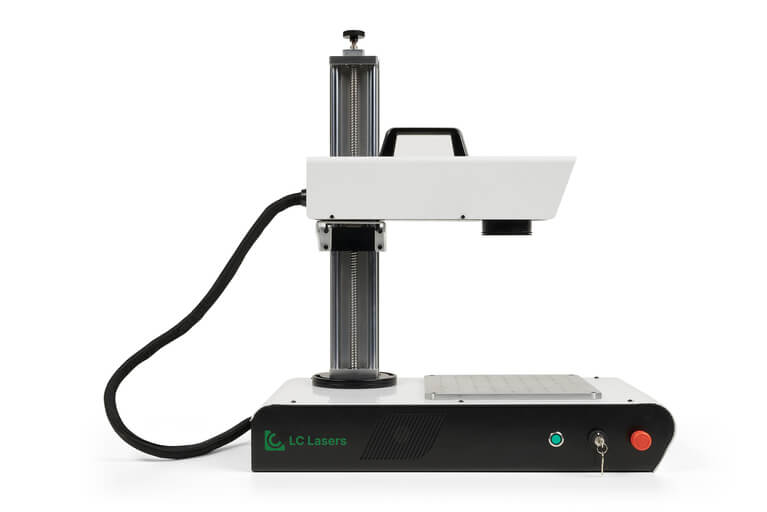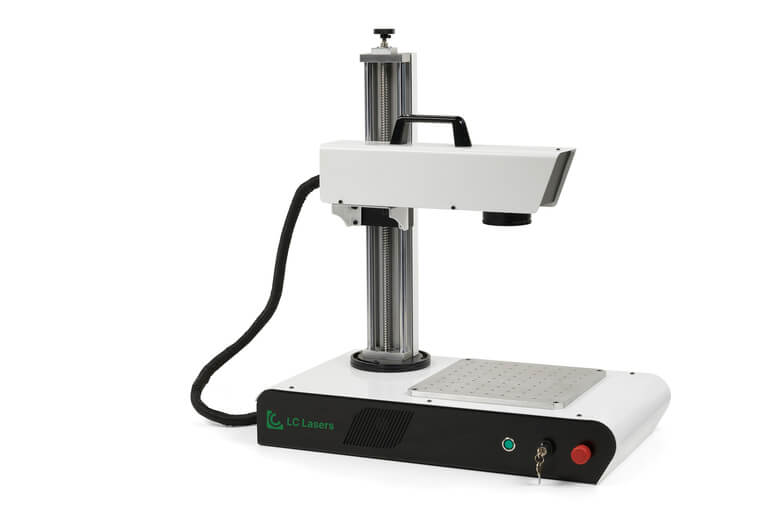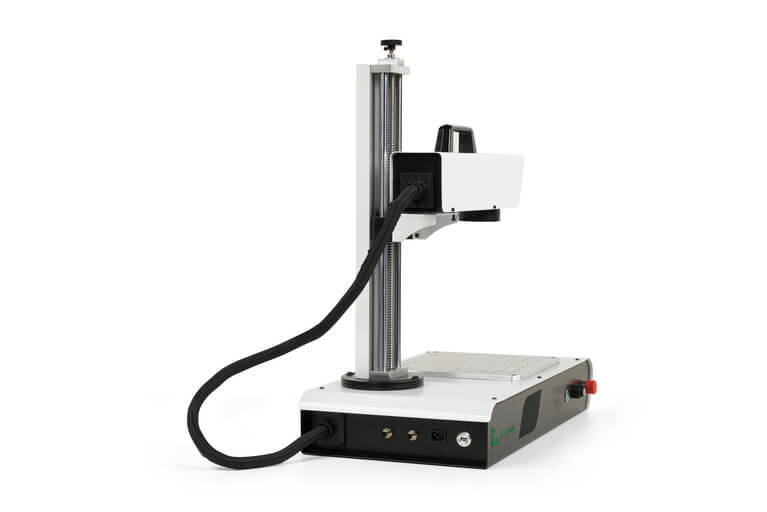 Parts and features of the basic fiber laser marking machine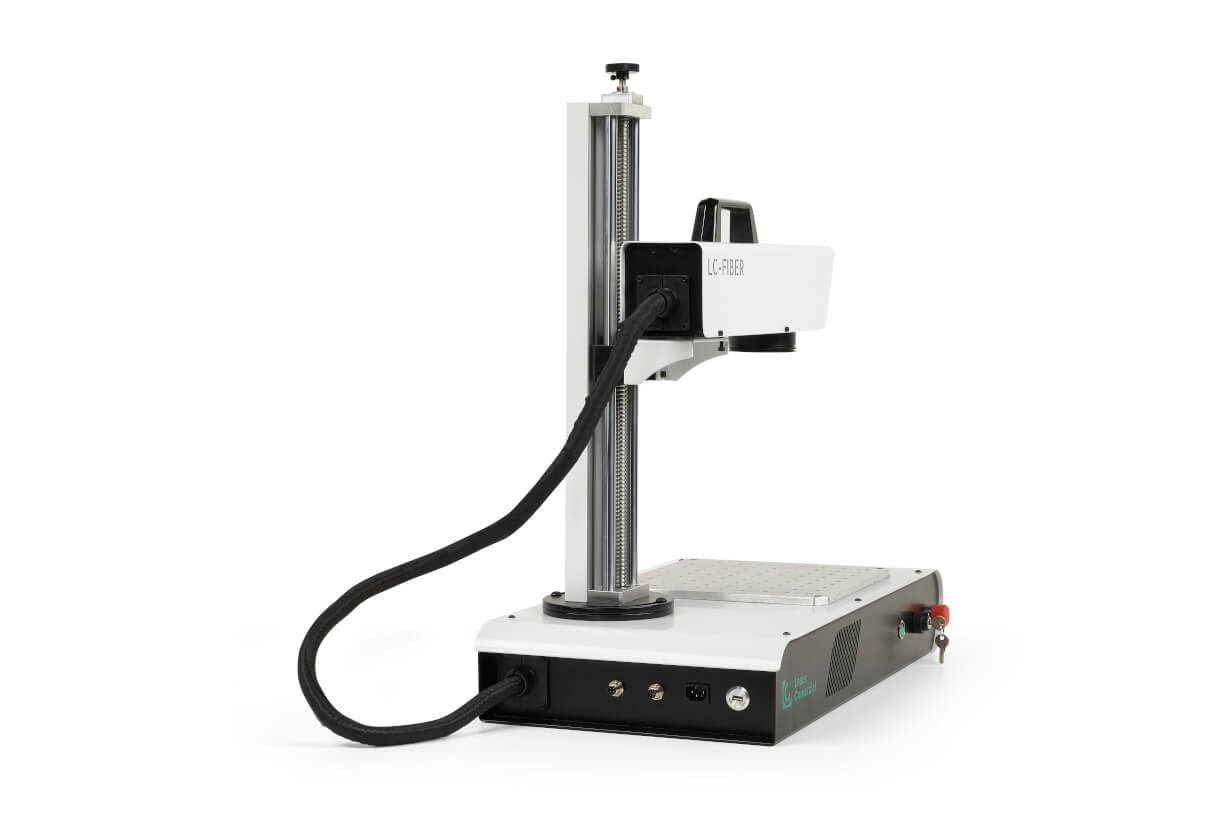 Laser resonator
The laser resonator produces the laser beam, which is directed to the marking head by means of a flex with a fibre optic cable. There are different types of power, where the most common is 20W, 30W and 50W.
Galvanometric head
The galvanometric head is used to direct the laser beam to the desired position. It consists of two small mirrors that rotate at very high speed and bounce the beam to send it to different positions.
Lens
The lens is the element that concentrates the laser beam on a very fine point and allows to have a high resolution and to work on different working areas. The decision to use one type of lens or another depends on the work to be carried out.
Perforated work table
Work table with perforated grooves that allow you to optimise production. You can place the workpiece in the same place faster and in a simple way, without complications.
Machine connection system
The equipment has a Plug and play system that allows the user an easy and quick experience regarding the machine connections. In other words, you can connect the machine to a computer and start working.
Adjustable scale
System that allows you to adjust the height to adapt the laser to each thickness. This increases our options in terms of types of materials to be marked.
Lockable opening and emergency shutdown
The LC-FIBER features a high security on/off system. The opening system with a security key and emergency off switch.
Solutions of the basic fiber laser marking machine
Fiber laser marking machines allow us to carry out a wide range of applications on different materials and surfaces.
Advantages of basic fiber laser marking machine
The laser marking equipment works with a fiber system that provides a number of advantages over its alternatives. This equipment allows us to permanently mark a surface at an incredible speed.
The "LC-FIBER" laser marking machine is equipped with different red pointers that allow to position the part to be marked at the ideal focal distance in a simple way. As it does not require a high level of expertise, with basic laser marking training, we can start using the machine earlier than expected.
This system allows us to preview the objects before we start marking. This allows us to identify the work space and correctly position the part to be marked. In this way, we can avoid any possible error with the marking caused by the wrong positioning of the object.
The laser marking machine has a work table with perforated slots that allow the parts to be repositioned quickly and easily, thus optimising production.
By means of a sophisticated system of motorised mirrors, we can perform marking up to X mm/s. Saving time and excessive labour costs.
The machine head can move up to 360º to work. A machine adaptable to the work or application that you want to apply.
Our laser marking systems have a wide frequency range from 20KHz to 300KHz, so you can choose from a greater variety of results and qualities.
The machine design is manoeuvrable and adaptable to the user's needs. Add-ons and special features can be added depending on the job to be done.
Our fiber laser machines offer a service life of up to 100,000 hours, which translates into a lower amortisation than other machines. At the beginning it will be an important investment that will allow us to save money in the long run.
LC-MARK is a compact and easy-to-use design. It allows us to use the laser marking system for a variety of applications on different materials.
Among the most common materials are PVC, carbon steel, stainless steel, aluminum, silver, painted acrylic, among others. We can implement all kinds of designs: logos, drawings, barcodes, QR codes, data matrix, numbers, inscriptions, among many other options.
| | ENGRAVING | CUTTING | MARKING |
| --- | --- | --- | --- |
| Stainless steel | | - | |
| Carbon steel | | - | |
| Aluminum | | - | |
| Copper | | 50W | |
| Gold | | 50W | |
| Silver | | - | |
| Acrylic Painted | | - | |
| Spray on Glass | | - | |
| PVC | | - | |
Available downloads
For more information about laser solutions, download our online catalogues.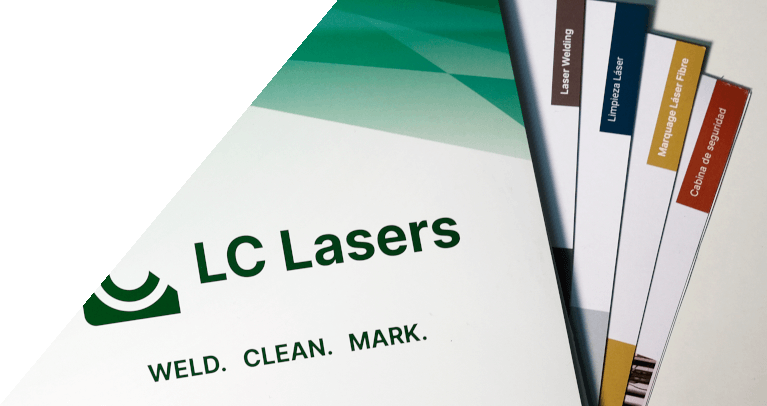 Contact
our sales
team now
We answer you in
less than 24 hours