Laser welding combined with galvo technology allows automatic and semi-automatic welding. Precision and quality in a single unit.
Galvo welding machines work with the basic welding system fused to galvanometric technology. It is a machine prepared to perform semi-automatic or automatic welding controlled with a set of two mirrors that allow to distribute the laser beam in an area between 50x50mm and 300x300mm and to perform welding at high speed.
The Galvo head consists of two mirrors and small rotating motors, called galvanometers, which focus the laser on a very localized surface. The equipment can be configured with an integrated HD camera to monitor the work area at all times.
It is able to perform different welding techniques, for example, spot or bead welding.
With the galvo welding machine, we can achieve very fine finishes, without wire contribution, minimum heat deformation and deformation of the materials. Among the materials that we can weld are stainless steel, carbon steel or galvanized sheets, aluminium, among other materials.
With top quality components that will make the equipment work at 100% of its capacity from the first moment. At LC, we work with rigorous systems to improve controls and ensure the best performance of the equipment.
If with laser welding, we could already make strong and permanent welds, with Galvo welding we can overcome that barrier and perform other applications that would be more difficult with the manual welder. Take advantage of the full potential of laser welding by adding a control system and all the advantages of galvo technology.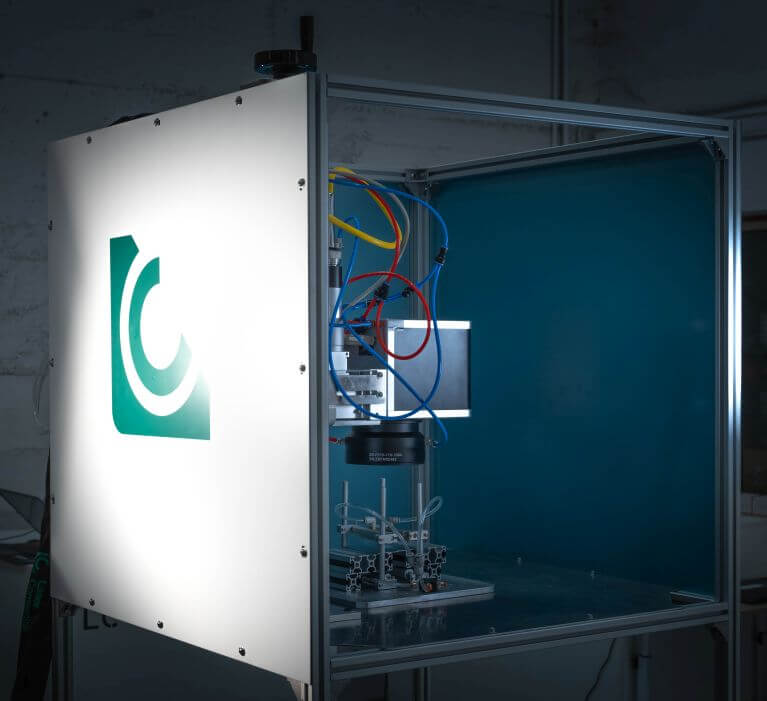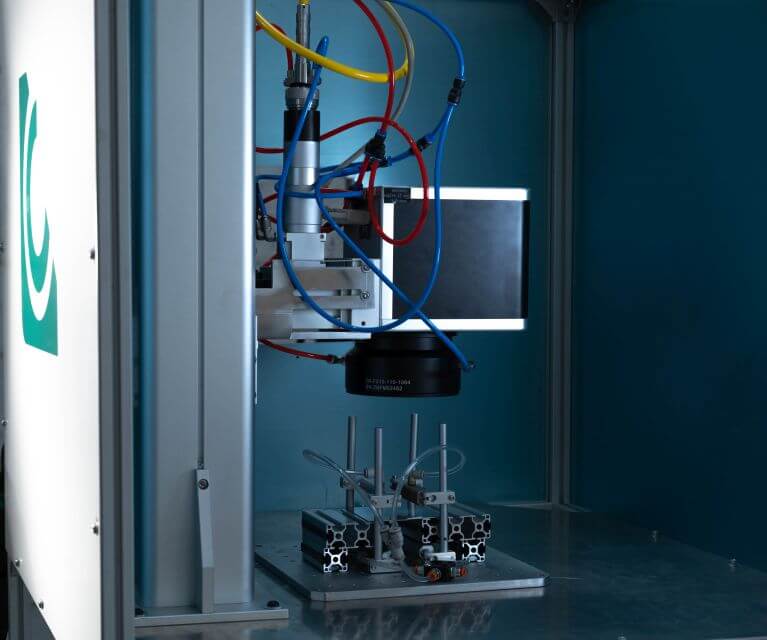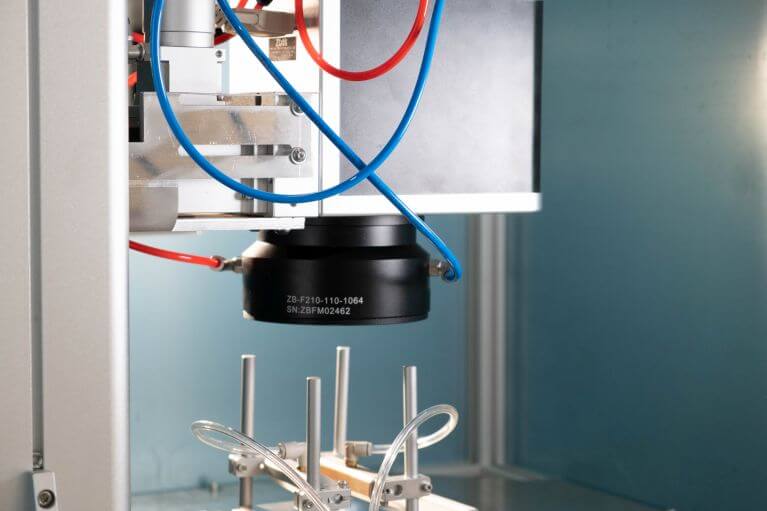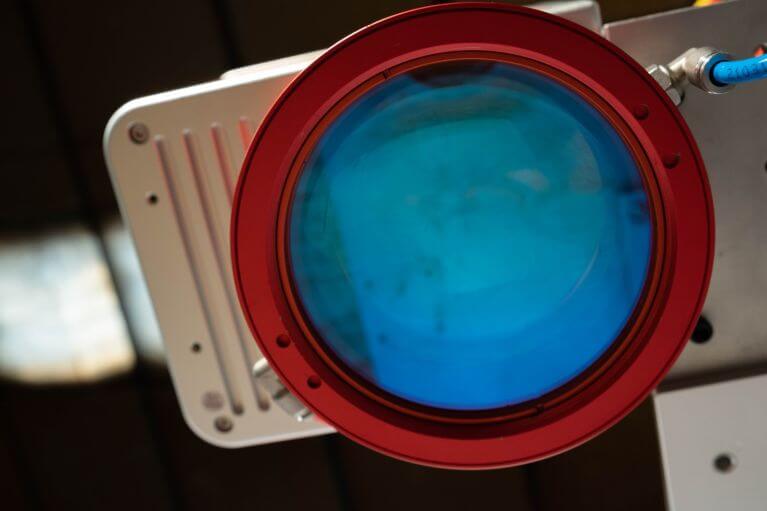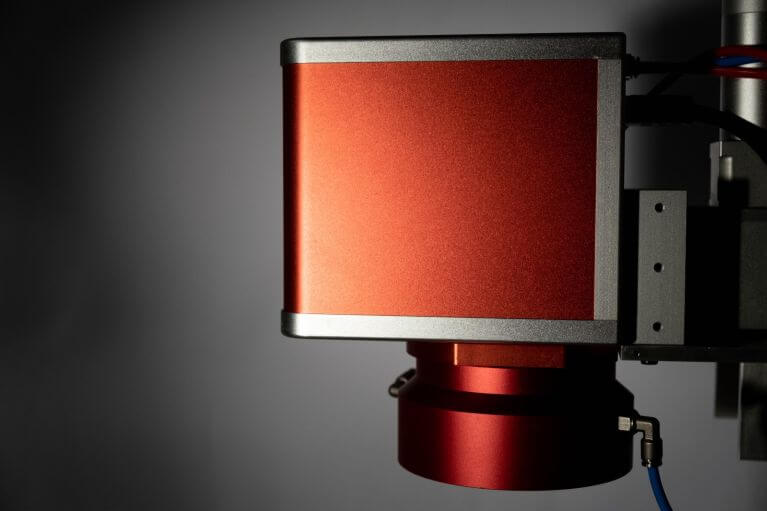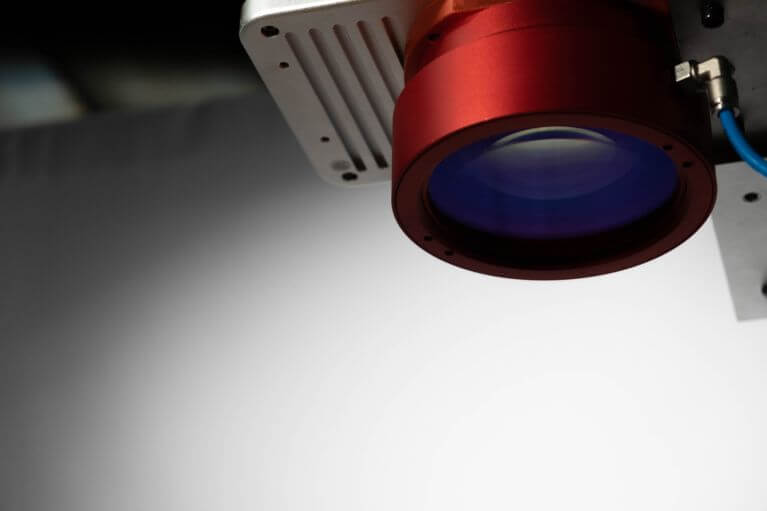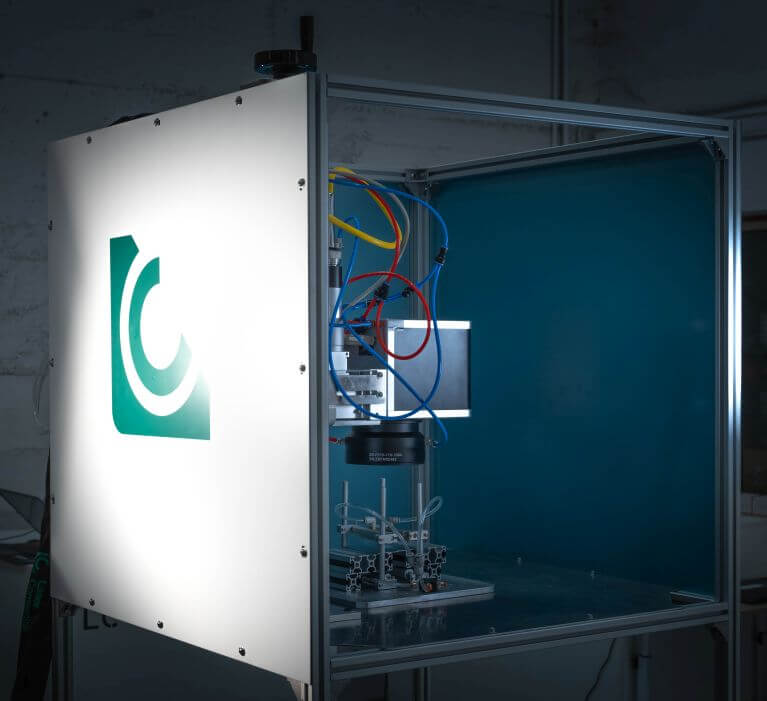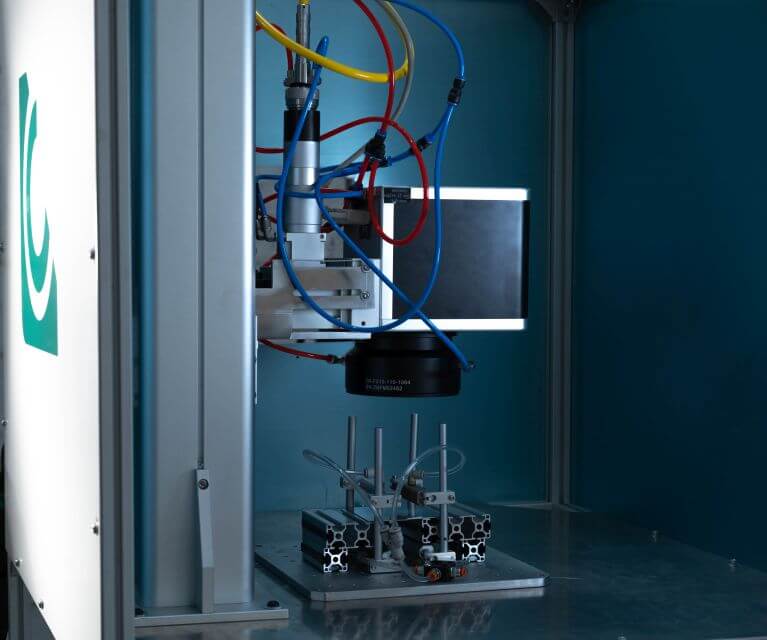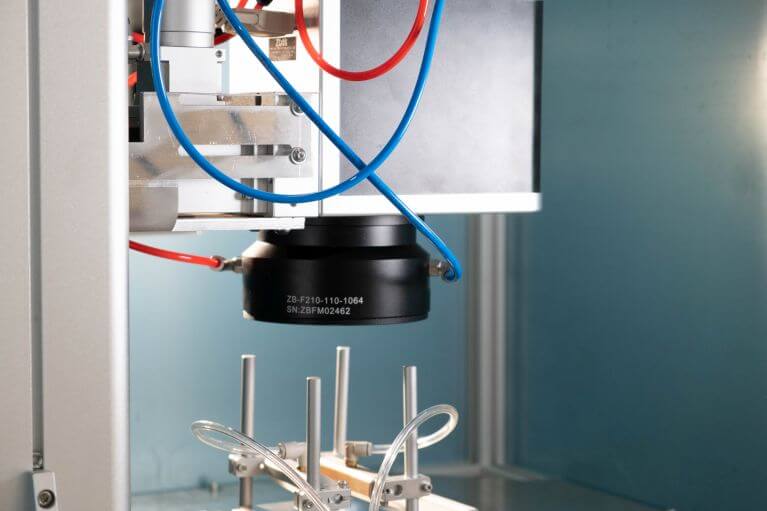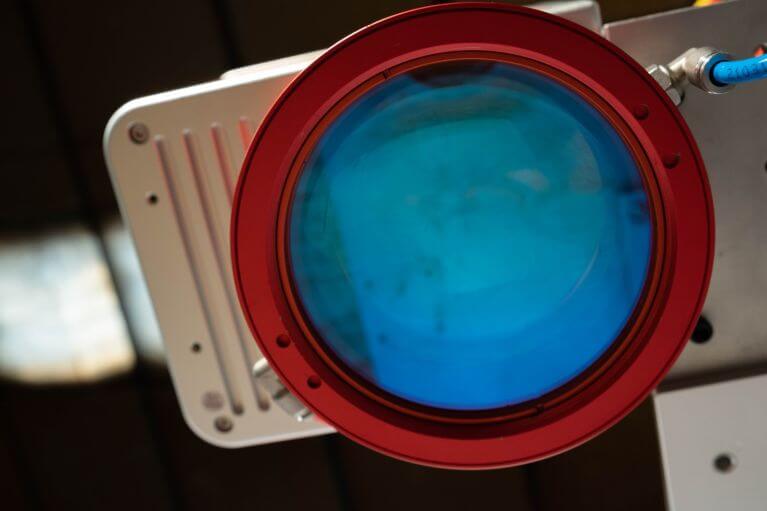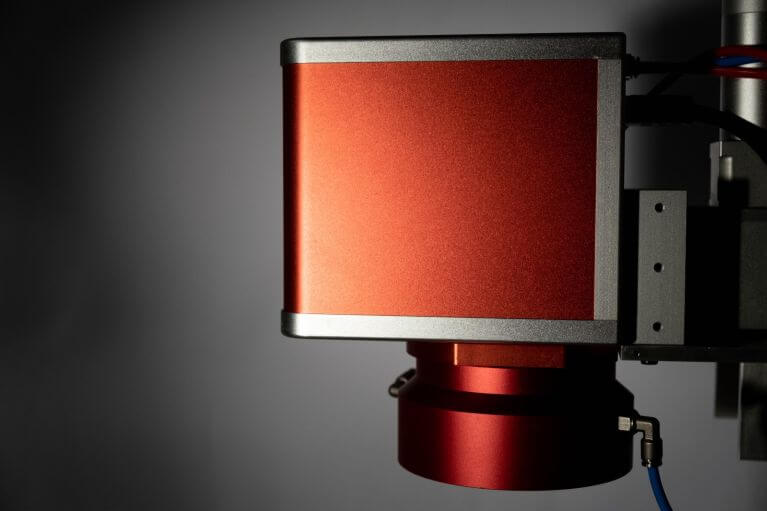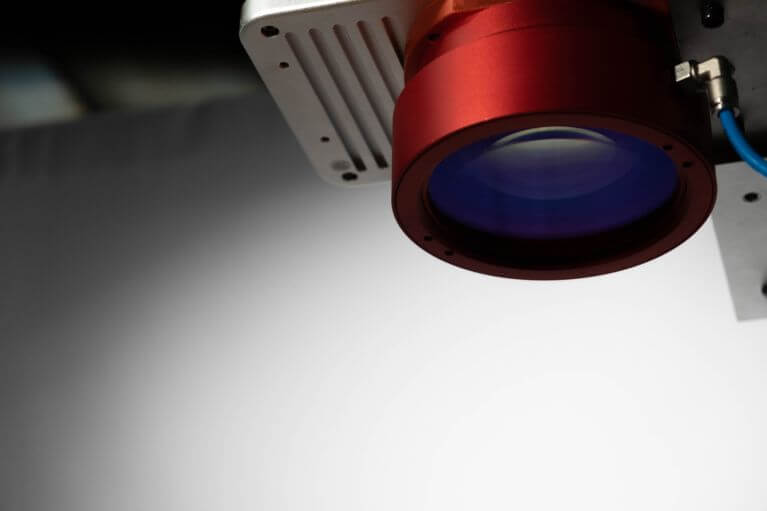 Parts and features of the galvo laser welding machine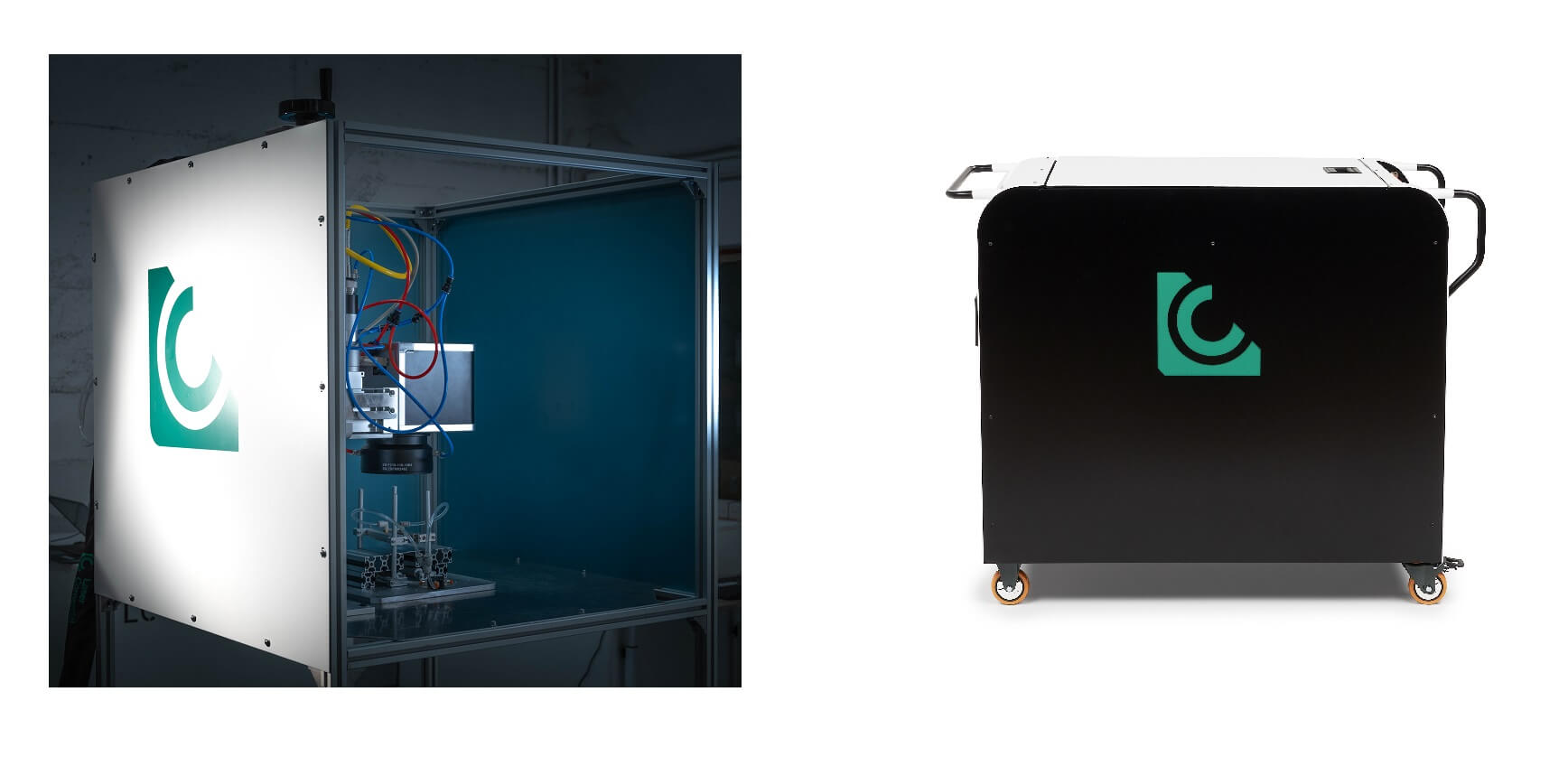 High safety switch system
The laser welding equipment has a series of switches to turn on the machine and an alarm system for machine control. It is designed to be easy to install a semaphore with light warning and safety systems connected to an enclosed work area.
Laser Chiller
The "Chiller" or refrigerator is used to cool the Laser resonator and the pistol or torch, to maintain a stable temperature in both, since the energy produced gives off remarkable amounts of heat. The chiller should always contain distilled water, and the level should not fall below the line between normal and full, periodically checking the level and changing the water every 4 months of continuous use.
Practical and complete SOFTWARE
It allows easy communication with other devices and signals through digital inputs and outputs. Likewise, it has its own graphic editor or the possibility of importing external files with the desired welding designs in other formats.
HD camera
The Galvo laser welding equipment has a built-in HD camera to view the welding being performed at all times from a distance. This allows us to see the welding process live.
Laser resonator
The laser resonator produces the laser beam, which is directed to the pistol by means of a flex with a fiber optic cable.
Laser cabin
They are laser safety cabins composed of a system of panels, suitable to protect people in the environment where the laser welding process takes place.
Fixed Galvanometer Head
The machine has a system of movable mirrors where the laser beam bounces, inside a closed head and passing through a lens that powers it, facing the surface. This technology allows that the head does not have to reach the places where to act, but it remains fixed.
Solutions of the galvo laser welding machine
Galvo welding machines allow us to perform automatic and semi-automatic welding. It allows us to work with different welding techniques.
Precise welding
Galvo welding could be used to weld the smallest and finest components of machines or similar, which usually require a very high level of precision.
Soldering of electronic components
With the galvo soldering machine we can solder batteries or battery components. Galvo welding could also be used for joining conductive circuits.
Watertight laser welding on stainless Steel
Watertight and crack-free welding of stainless steel. Working with laser welding we can improve the quality of the joints, avoid cracks and the creation of fissures and improve the aesthetics and resistance of the weld. With this type of welding, we save time and material, reducing costs and increasing productivity.
Battery welding
For the operation of the battery, a high number of welds between its components are required. Thanks to the non-contact welding process we can access parts that would be almost impossible with alternative welding. On the other hand, being an automatic or semi-automatic welding process increases the flexibility and precision of the union of smaller components.
Carbon steel welding
Carbon steel is a material that has a higher concentration of carbon, being this more resistant than other types of steel. However, this is not a problem for laser welding. The low heat input of laser welding machines makes it possible to weld materials with high carbon content and high hardness. In addition, the low heat input also allows for low distortion of the weld and the welded parts.
Aluminum welding
It is a material that is very sensitive to impurities and easy to bubble if too much heat is input, thus reducing its strength. Galvo laser welding machines allow a minimum heat input on the material, very concrete weld bead and of small amplitude, high speeds and a lot of depth if required.
Advantages of galvo laser welding machine
The Galvo welding machine is an equipment powered with automatic and semiautomatic galvanometric systems that allows a higher welding speed than normal.
We use a continuous wave (CW) laser which gives better and higher quality results than other lasers such as quasi-continuous lasers (QCW). Higher speed, less material deformation and more depth with full penetration. The LC-WELD laser has a high efficiency for better results. For this reason, we can ensure very thin beads, with a great depth and penetration, practically without spatter and without excess filler, thus saving a lot of time in polishing, resulting in a firm and deep weld without overheating the material too much, thus, obtaining much less deformation of the materials, especially in those with little thickness.
For a faster and easier experience, the software allows us to save the parameters of our preference, so that we can access them more quickly. This gives us the possibility to have different specific parameters stored for welding a type of material that we work with on a regular basis, which translates into significant time savings. We can save as many parameters as we want for the different welding operations we carry out on a daily basis.
Our machines integrate a type of laser that is specially designed for welding. That is to say, of the variety of lasers that exist, LC knows which type of laser is best suited to the needs of our customers in the welding sector, so that we can guarantee the best quality in each job.
The software is easy and convenient to use. It does not require a high degree of specialisation on the part of the user. It also has a simple graphic editor or otherwise also allows you to import your files from other programs in different formats to weld according to the desired design.
In the past, traditional welding set limits on the precision of the welding process, whereas laser welding technology has the characteristics of minimal heat input, which can make the metal compound produced during welding more uniform and thinner, making it a better alternative when welding. This significantly reduces the possibility of cracks or damage to the material after welding.
Non-contact laser welding reduces the use of toxic components, as well as the generation of fumes, slag and hazardous waste. Laser welding machines can accurately monitor the temperature of welded joints in real time and prevent burns, reducing the possibility of incidents with the laser process or the integrity of the operators.
The Galvo laser welding machine allows us to enhance the basic laser welding system with Galvo technology. In this way we will be able to make resistant and detailed welds in a semi-automatic way.
| | WELDING |
| --- | --- |
| Stainless steel | |
| Galvanized steel | |
| Aluminum | |
| Titanium | |
| Carbon steel | |
Contact
our sales
team now
We answer you in
less than 24 hours