About LC Lasers
Discover our company.
Our history.
Since its inception, LC has been growing and innovating in different laser applications and services for each customer to find the right laser solution.
LC Lasers is an industrial manufacturing company dedicated to design, build and market all types of equipment and solutions in the laser world. LC currently focuses on three main sectors in the industrial laser world: laser welding, laser cleaning and laser marking. Within these applications, we offer different solutions. In addition, it is committed to bringing the laser world to all types of industries and sectors.
LC has several distributors in different European countries. LC has developed and launched to the market its own products incorporating more technology and knowledge in its products. We have a qualified team and extensive experience in eco-efficient laser technologies.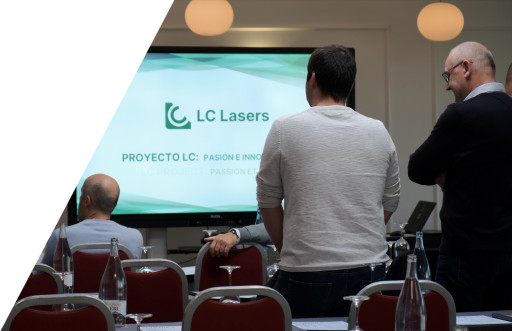 Manufactured and designed
by ourselves.
We have improved our laser systems over time using exclusive designs created and manufactured by LC. We take care of every detail and use high quality components from renowned brands. Thanks to the satisfaction of our customers, LC Lasers continues to offer products with passion, commitment and transparency.
Currently, we have different solutions, designs and own products to the market, innovating and improving the qualities in each one of them, with the main objective of clearly differentiating it from the competition in all possible aspects: quality, safety, brand, image, manufacturing, delivery time and technical and after-sales service.
LC not only offers products, it offers a complete quality solution, with a high level technical service and after-sales service, which guarantees a better experience with the laser equipment. In addition, another very important aspect is LC's firm commitment to laser safety, carrying out specific studies and certifications to be able to offer integral solutions so that each user has the necessary training and information to be able to work with the laser equipment in complete safety.
Constant innovation in our laser solution processes.
At LC, we are committed to innovation and continuous research in laser technology. With a large amount of equipment installed, we always continue to constantly research, evolve and improve our manufacturing and production systems.
We have developed machines with the best features and capabilities, paying attention to every detail and offering the best possible service to our customers and distributors.
With extensive experience, we have been able to develop and improve our systems.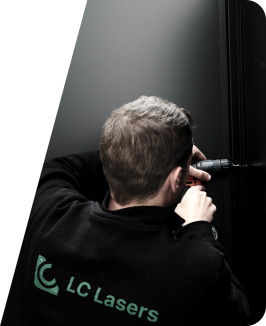 Recently, we have focused on the automation of our laser systems, which is essential for adapting to consumer needs and changing times.
As a result, we have created new automatic and semi-automatic laser equipment for laser welding and marking, designed for use in production lines.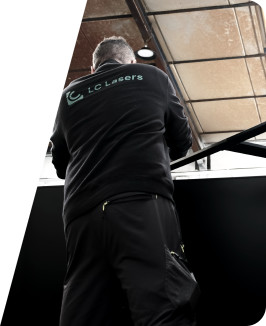 Discover the latest news from LC Lasers
Contact
our sales
team now
We answer you in
less than 24 hours